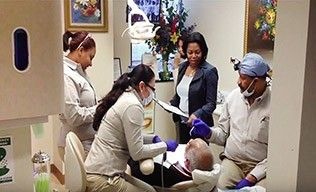 King Centre Dental provides a wide variety of dental services and procedures to address all of our patients' dental health needs UNDER ONE ROOF.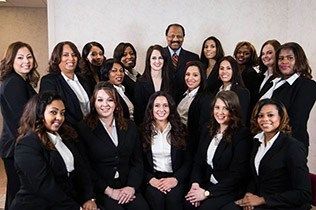 Dr. Clark and the team at King Centre Dental provide quality dental care to patients in the Alexandria area, focusing on a comprehensive approach to oral health.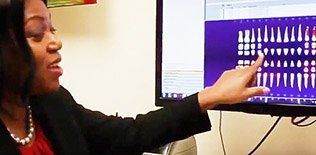 When you walk into the office of King Centre Dental you will be immediately greeted by our friendly staff who are dedicated to making sure that you feel comfortable during your entire appointment.
Welcome to King Centre Dental
---
Finding a competent and trustworthy family dentist can be difficult - especially since your children's dental health needs are probably much different than yours'. If you've been looking for a world-class dental practice in the Alexandria area, King Centre Dental can help.
Why Choose King Centre Dental?
Dr C. Benson Clark and his team are committed to providing quality distinguished care for your entire family. We treat patients of all ages, providing anything from routine general dentistry to complex full mouth reconstruction cases with an emphasis on cosmetics and implants. We provide comprehensive solutions for our patients oral health needs under one roof, so you won't have to doctor hop for different dental procedures. We stay up-to-date on the most effective dental procedures and use state-of-the-art technology to help you achieve the smile of your dreams.

Every smile is different, requiring unique procedures tailored to your specific dental health. For instance, some patients suffering from tooth loss might benefit more from dental implants, while other patients might be suited for dentures. We'll discuss your personal dental health goals with you to determine the most practical plan of action for your health.

King Centre Dental believes in providing patient-centred care and take the time to truly understand your dental needs, goals, and lifestyle. By understanding our patients' objectives we can provide solutions that will improve your health and make your smile bright and beautiful. We offer a relaxing, pampering atmosphere, and sedation dentistry for patients with dental anxiety. We also understand that with the nature of 9 to 5 careers, it can be hard to find time to make it to the dentist. That's why we offer convenient hours, including Saturday Hours—designed to fit your busy schedule.

​King Centre Dental is located at 5695 King Centre Dr Ste B #100, Alexandria, VA. We are currently accepting new patients, and you can schedule an appointment by calling 703-719-9824.
WHY WAIT? CONTACT US TODAY FOR INFORMATION